Germany, the United Kingdom and the United States are to send tanks to support Ukraine in the first phase of a coordinated effort by the West to provide dozens of the heavy weapons to help Kyiv counter Russian aggression as international reluctance to send tanks to the battlefront falls away.
Ukraine's president Volodymyr Zelenskiy applauded Biden, commenting on Twitter that "the free world is united as never before".
US to contribute 31 M1 Abrams battle tanks worth an estimated $400m.
Biden described the US tanks on Wednesday as "the most capable" in the world, saying that they will help Ukraine defend its territorial integrity.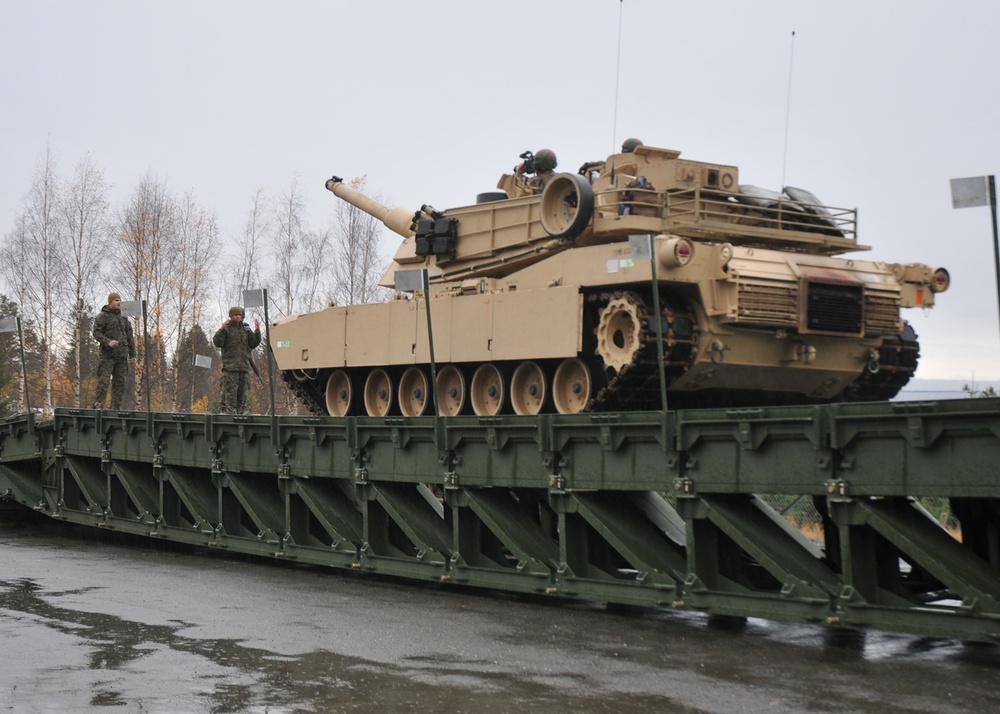 The M1 Abrams started service in 1980 and is the main battle tank of the United States Army & , USMC.
The M1 takes a 4 member crew (commander, gunner, loader, driver), up to a top speed of 45 mph. The Armament is as follows:
105 mm L/52 M68A1 rifled gun
1 × 0.50 caliber (12.7 mm) M2HB heavy machine gun
1,500-horsepower Honeywell AGT1500 multi-fuel turbine engine
The gun can fire the large variety of ammunitions in use within NATO, including:
high explosive anti-tank (HEAT)
high explosive (HE)
White phosphorus
Anti-personnel (multiple flechette)
For months there was persistent arguments by the Biden administration that the tanks were too difficult for Ukrainian troops to operate and maintain, this decision has been reversed.
German government also confirmed its decision to send 14 Leopard 2A6 tanks.
This is a sensitive subject for Germany since it slaughtered of millions of Russians during World War One and Two.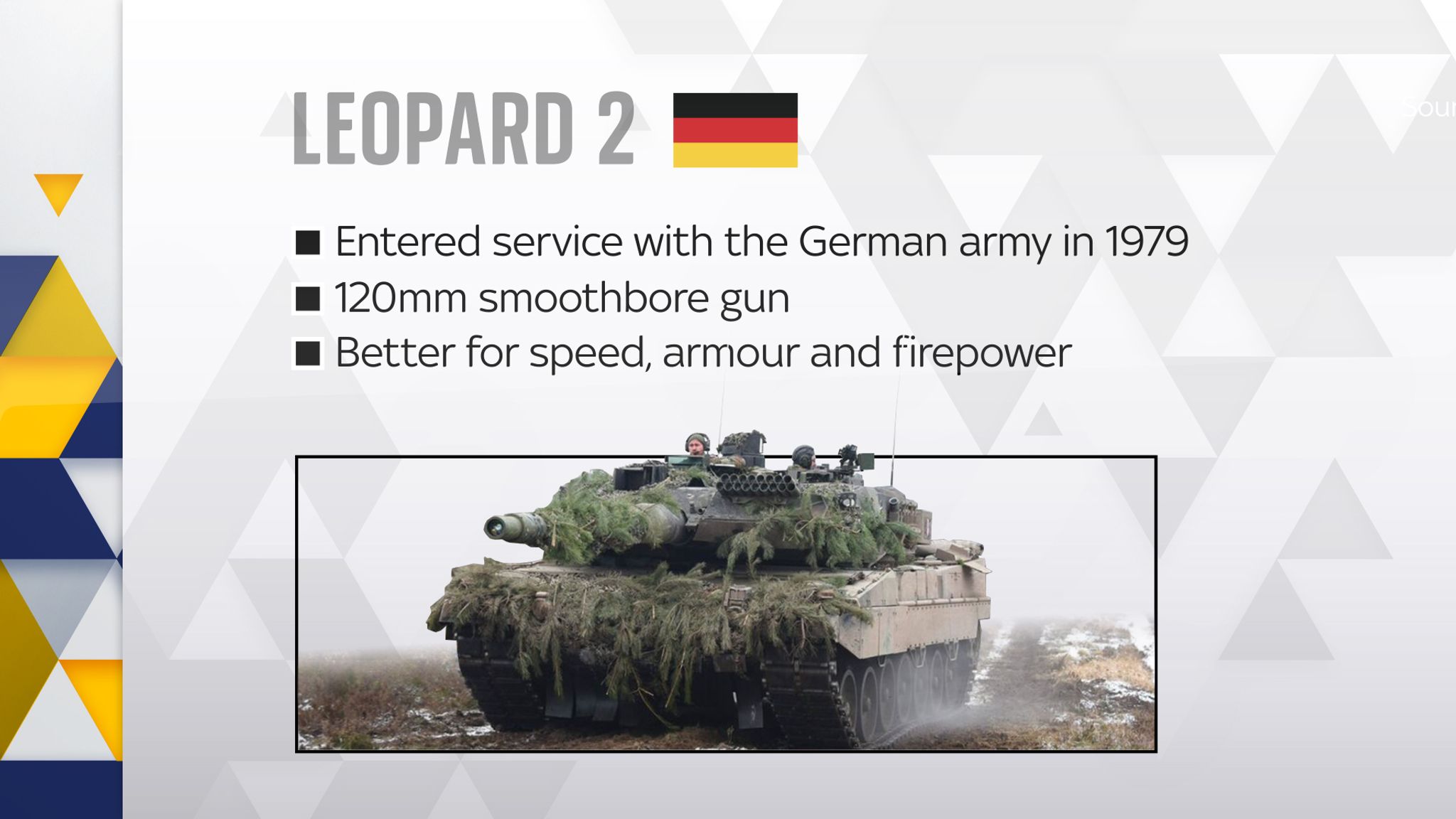 The Leopard 2 is a third generation German main battle tank (MBT). Developed by Krauss-Maffei in the 1970s, entered service in 1979. It has radically improved armor protection and a longer 120 mm/L55 gun with longer range and is more accurate than the Leopard 2A5. This tank is in service with Germany, Canada, Greece, Netherlands, Portugal and Spain.
The Leopard-2 Takes a 4 member crew (commander, gunner, loader, driver), up to a top speed of 72kmph. The Armament is as follows:
Main gun- 120 mm smoothbore
Machine guns – 2 x 7.62 mm
MTU MB 873 Ka501 turbocharged diesel engine
The Leopard 2 normally uses two main types of ammunitions:
APFSDS-T armor-piercing rounds and HEAT-MP-T multi-purpose rounds
APFSDS-T round penetrates around 450 mm of rolled homogenous armor equivalency at 2 000 m range
The UK has pledged to send 14 of its Challenger 2 main battle tanks to Ukraine
The FV4034 Challenger 2 (MoD designation "CR2") is a third generation British main battle tank (MBT).
It was designed and built by the British company Vickers Defence Systems, now known as BAE Systems Land & Armaments
The Challenger 2 takes a crew of 4 (commander, gunner, loader/operator, driver), to speeds of 37 mph (59 km/h). The Armament is as follows:
L30A1 120 mm rifled gun
7.62 mm coaxial L94A1 chain gun
Perkins CV12-6A V12 diesel engine
Finland, Norway, Netherlands and Spain have said they will also send Leopard 2 tanks to Ukraine as part of Western military aid.
Poland said it is ready to send 14 of its own reserve of Leopard 2 tanks to Ukraine.
The French defence ministry will hold talks with its Ukrainian counterpart to arrange delivery of armoured combat vehicles.