We list the software tools and applications that enhance the experience with smartphones.
HiSuite – Android Smart Device Manager
Data management – Manage your contacts, messages, pictures, videos, apps, and more from your computer
System update – Update your device system in a few simple steps
Data backup – Back up your data to avoid losing important files
Update your phone using HiSuite.
Your phone has a remaining battery power of higher than 30%
Connect your phone to HiSuite and click Update on your computer.
After a new version is found, update your phone. When the update is complete, your phone will automatically restart.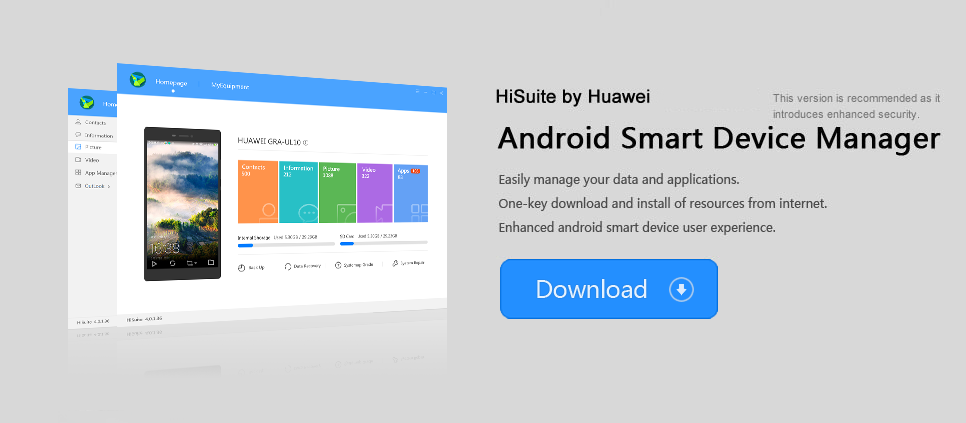 Free Download – Windows 32 bit or 64bit V13.0.0.310 | Apple Mac V13.0.0.300
Connect your mobile phone to the computer with an USB data cable
(Click on File Transfer or Photo Transfer, and turn on HDB.)

Open HDB
First enter Settings, then type HDB into the top search box.
Click on "Allow HiSuite to use HDB" in the search results.
Please agree to the authorizations on your phone when connecting.
(If you want to revoke the authorizations after using HiSuite, please click on "Revoke HiSuite's HDB authorizations".)
Open HiSuite on your phone, enter the displayed eight-digit verification code into the verification code box on your computer, then click on "Connect".